Sunderland AFC
Fixtures / Results / TV Schedules / Live Streams
Live

EPL

Jan 13

2:45pm

Swansea City 2 - 4 Sunderland
NBC Sports Live Extra, Premier L…

Live

EPL

Jan 16

7:45am

Tottenham Hotspur 4 - 1 Sunderland
NBCSN, NBC Sports Live Extra, Si…

Live

EPL

Jan 23

10:00am

Sunderland 1 - 1 AFC Bournemouth
Directv, NBC Sports Live Extra, Pr…

Live

EPL

Feb 2

2:45pm

Sunderland 0 - 1 Manchester City
Directv, NBC Sports Live Extra, Si…

Live

EPL

Feb 6

10:00am

FT

Liverpool 2 - 2 Sunderland
USA Network, NBC Sports Live Ext…

Live

EPL

Feb 13

7:45am

Sunderland vs Manchester United
NBCSN, NBC Sports Live Extr…

Live

EPL

Feb 27

7:45am

West Ham United vs Sunderland
NBC Sports Live Extra, …

Live

EPL

Mar 1

2:45pm

Sunderland vs Crystal Palace
NBC Sports Live Extra, …

Live

EPL

Mar 5

10:00am

Southampton vs Sunderland
NBC Sports Live Extra, …

Live

EPL

Mar 12

10:00am

Sunderland vs Everton
NBC Sports Live Extra, …

*All times are shown in your local time
News
Soccer-Liverpool's Klopp to miss Sunderland game due to illness
Yahoo Sports
LONDON, Feb 6 (Reuters) - Liverpool manager Juergen Klopp will not be at his team's Premier League game against Sunderland at Anfield on Saturday after suffering suspected appendicitis, the club said. The 48-year-old German took charge of Liverpool in ...
Soccer-Sunderland complete signing of Tunisian Khazri
Yahoo Sports
Sunderland, second from bottom in the league, also signed Ivory Coast central defender Lamine Kone from FC Lorient this week. During the transfer window the north-east club also recruited Senegal striker Dame N'Doye on loan from Turkey's Trabzonspor ...
Soccer-Allardyce wants Sunderland to find 'big-game mentality'
Yahoo Sports
Jan 20 (Reuters) - Sunderland manager Sam Allardyce has challenged his players to rediscover their "big-game mentality", which helped secure vital Premier League wins against Aston Villa and Swansea City, when they host 15th-placed Bournemouth on ...
Soccer-Watford sign Sunderland goalkeeper Pantilimon
Yahoo Sports
Announcing the deal on their website (www.watfordfc.com), the Hornets did not disclose terms for the 28-year-old Romanian international, although media reports have indicated he was available on a free transfer. Pantilimon joined Sunderland in 2014 ...
Sergio Aguero hands Manchester City victory at Sunderland
News & Observer
Manchester City's Sergio Aguero, bottom, is seen with his teammates after injuring himself while scoring his goal during the English Premier League soccer match between Sunderland and Manchester City at the Stadium of Light, Sunderland, England, ...
Soccer-Sunderland's N'Doye can ease burden on Defoe - Allardyce
Yahoo Sports
Jan 19 (Reuters) - Sunderland's new loan signing Dame N'Doye will ease the goalscoring burden on striker Jermain Defoe, manager Sam Allardyce has said. The Black Cats have relied heavily on Defoe, who has scored nine times in 14 league starts this ...
Soccer-Sunderland sign defender Kone
Reuters Africa
LONDON Jan 27 (Reuters) - Sunderland have signed central defender Lamine Kone from FC Lorient on a four-and-a-half-year contract, the Premier League club said on Wednesday. The 26-year-old Ivory Coast international played over 100 games for ...
Videos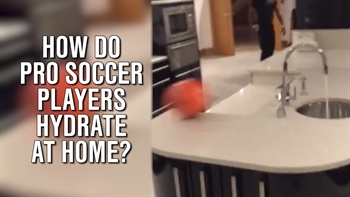 Sunderland's Jermain Defoe has found a creative way t…
Wednesday, 6 Jan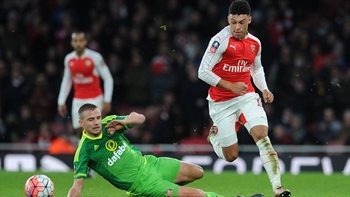 Arsenal vs. Sunderland | 2015–16 FA Cup Highlights
Saturday, 2 Jan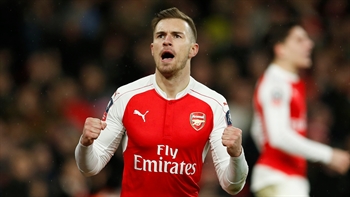 Ramsey puts Arsenal into the lead vs. Sunderland | 2015…
Saturday, 2 Jan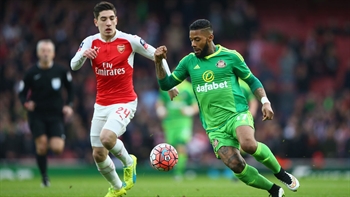 Lens fires past Cech to give Sunderland 1-0 lead agains…
Saturday, 2 Jan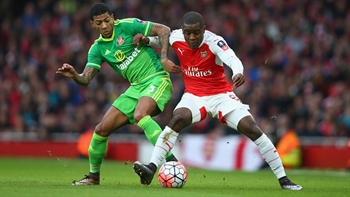 Campbell equalizes 1-1 for Arsenal against Sunderland…
Saturday, 2 Jan