Huddersfield Town FC

| | |
| --- | --- |
| Fondé | 1908 |
| Stade | The John Smith's Stadium |
| Capacity | 24,554 |
| Manager | D. Wagner |
Calendrier / Résultats / programmes TV / Streams en direct
| | | | | | |
| --- | --- | --- | --- | --- | --- |
| En direct | EPL | janv. 30 | 15:00 | Huddersfield Town 0 - 3 Liverpool | fuboTV, NBCSports.com, NBCSN, NBC… |
| En direct | EPL | févr. 3 | 10:00 | Manchester United 2 - 0 Huddersfield Town | fuboTV, NBCSports.com, NBCSN, NBC… |
| En direct | FAC | févr. 6 | 14:45 | Birmingham City 1 - 4 Huddersfield Town | BluesTV, BBC Radio 5 Live Extra, … |
| En direct | EPL | févr. 11 | 7:00 | Huddersfield Town 4 - 1 AFC Bournemouth | fuboTV, CNBC, NBCSports.com, NBC S… |
| En direct | FAC | févr. 17 | 12:30 | Huddersfield Town 0 - 2 Manchester United | fuboTV, Fox Sports 2, FOX Sports G… |
| | EPL | févr. 24 | 10:00 | West Bromwich Albion - Huddersfield Town | TalkSport Radio World, WBA Radio, … |
| | EPL | mars 3 | 10:00 | Tottenham Hotspur - Huddersfield Town | TalkSport Radio World, Spurs Live… |
| | EPL | mars 10 | 10:00 | Huddersfield Town - Swansea City | TalkSport Radio World, Sportsnet W… |
| | EPL | mars 17 | 11:00 | Huddersfield Town - Crystal Palace | TalkSport Radio World, Palace Pla… |
| | EPL | mars 31 | 10:00 | Newcastle United - Huddersfield Town | TalkSport Radio World, Sportsnet W… |

*Toutes les heures sont indiquées selon votre heure locale
Joueurs
Actualités
How life at Huddersfield Town is making Mathias 'Zanka' Jorgensen a more "whole" person
Huddersfield Examiner
(16 hours ago)
Football Gossip: Millwall boss concern for Sheffield Wednesday player | Huddersfield Town could end Pardew reign ...
Yorkshire Post
(16 hours ago)
Mathias 'Zanka' Jorgensen expects aggressive Huddersfield Town display at West Brom
Huddersfield Examiner
(11 hours ago)
Huddersfield Town fans have just one more week to renew season cards at offer price
Huddersfield Examiner
(10 hours ago)
Man United see off Huddersfield thanks to Romelu Lukaku brace
Huddersfield
The Guardian
(4 days ago)
David Wagner interview: 'If you sign for Huddersfield, you are usually out of your comfort zone'
Telegraph.co.uk
(11 hours ago)
Steve Mounie loves the Huddersfield Town fans' song for him
Huddersfield Examiner
(1 day ago)
Vidéos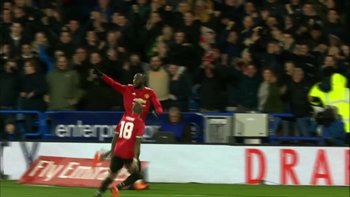 Huddersfield Town vs. Manchester United | 2017-18 FA Cu…
Samedi, 3 févr.

Birmingham City 1 - 4 Huddersfield Town (AET) | 120in120
Mercredi, 7 févr.

Huddersfield Town 1 - 1 Birmingham City | 90in90
Dimanche, 7 janv.
Abonnement à la newsletter »
Top prochains matches »
Bayern München

févr. 24




9:30

Hertha BSC
Liverpool

févr. 24




10:00

West Ham United
Real Madrid

févr. 24




10:15

Deportivo Alavés
Barcelona

févr. 24




14:45

Girona
Manchester United

févr. 25




9:05

Chelsea
Espanyol

févr. 27




14:00

Real Madrid
Arsenal

mars 1




14:45

Manchester City
Las Palmas

mars 1




15:00

Barcelona
Liverpool

mars 3




12:30

Newcastle United
Real Madrid

mars 3




14:45

Getafe